From prototypes and short runs to full production runs J T Pearce Springs have the capacity to bring an expert eye to your production needs.
Deal directly with senior management who bring a lifetimes experience to bear on when it comes to production problems.
Our solutions are designed from two angles – making sure we can produce your needs exactly and that our solution will meet your needs. it is often the case that we bring to bear our expertise to ensure that you receive an enhanced product.
We are able to work with wire from 0.15mm to 3mm thick.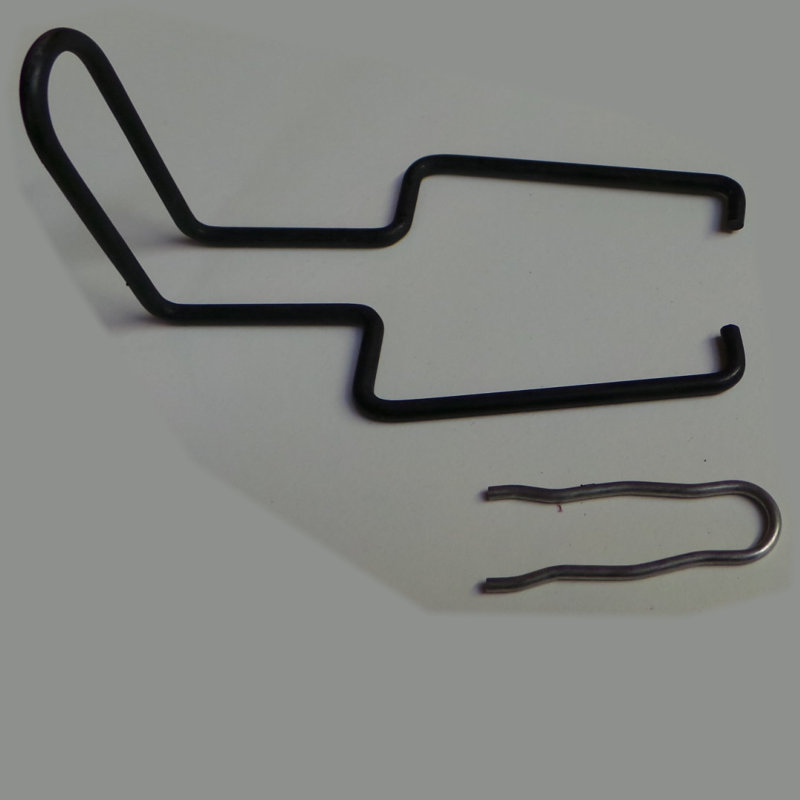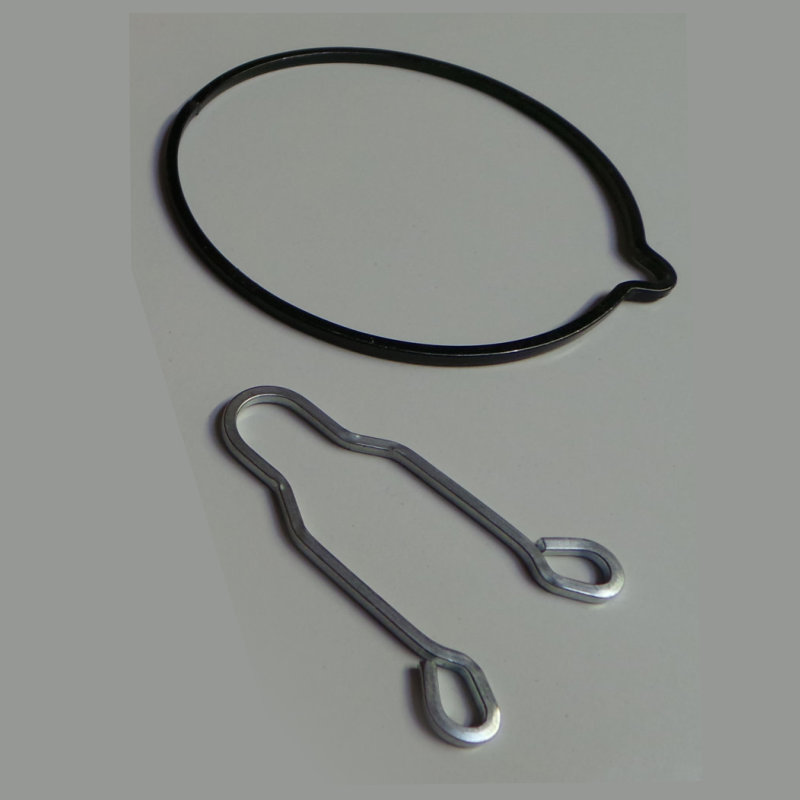 Materials which we work with include:
CS70
CS80 Hardened and Tempered
Stainless Steel 302/304/316
Brass / Beryllium Copper
Phosphor Bronze
The shapes of wire forms are only limited by the imagination of the designer, equally with the latest CNC forming machines the ability to produce such wire forms is, in many cases only limited by the skills and imagination of the machine setter.
J T Pearce (Springs) Ltd are able to produce simple wire forms or complex wire forms by using the most effective ways possible, such as CNC, special tooling or hand made processes, as appropriate.
Special: – Circlips | Retaining Rings | Snap Rings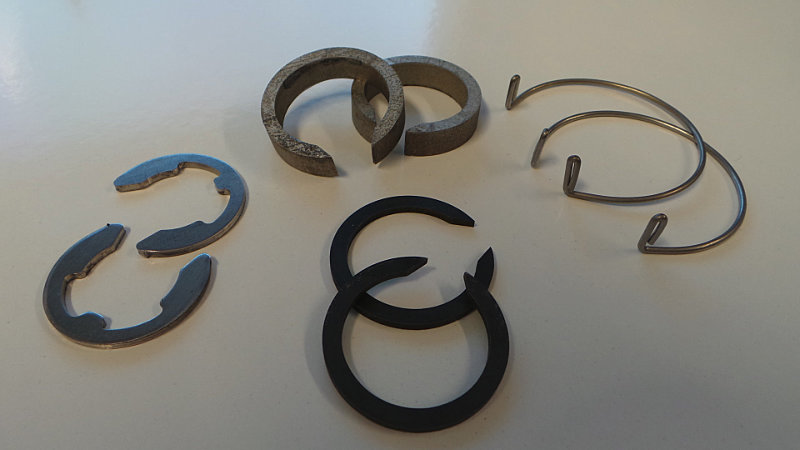 Circlips, retaining rings or snap rings, have a variety of uses and when you cannot get an off the shelf solution J T Pearce have the skills and equipment to create specials.
Custom specials made to your exact specifications are a J T Pearce specialty, please do request more details.
J T Pearce specialises in the manufacture of prototype or small volume circlips to customers own specifications.
Circlips also commonly known as Retaining Rings of Snap Rings are usually designed to fit tightly around a shaft (External Circlips) or are axially fitted for bores with grooves (Internal Circlips.)
J T Pearce have supplied many industries including: vehicles, machines, electronic motors, for use in gearing / transmission applications & in wheel bearings.
External
Internal
E Type Circlips
Minimum wire thickness from a very slender .05mm through to 100mm wire
Standard
Heavy duty
Wide choice of materials to suit all applications
Wire Form Specialist
Here you will find listed some of the most common
Sizes
Materials
Manufacturing specifications
J T Pearce does not produce wire and is not affiliated to any particular wire supplier therefore you can be sure that we will recommend only the best wire solution for your job.
All our production is bespoke on all wire forms. If we have not answered your question here please do give us a call!
Wire Form Material Shapes & Specifications
.004 Inches to .625 Inches in Wire Diameter for Round Wire
Up to .062 Inches Thick and 2.0 Inches Wide for Shaped Wire
Up to .187 Inches in Wire Diameter for Square Wire
Frequently Used Wire Form Materials
Spring Steel
High Carbon Steel
Low Carbon Steel
Nickel Plated Carbon Steel
Stainless Alloys
Non-Ferrous Metals
Elgiloy®
Hastelloy®
Monel®
Inconel®
Titanium
and More
Double Coil Washers Phosphor Bronze
Double Coil Washers in Phosphor Bronze in carbon spring steel plated finish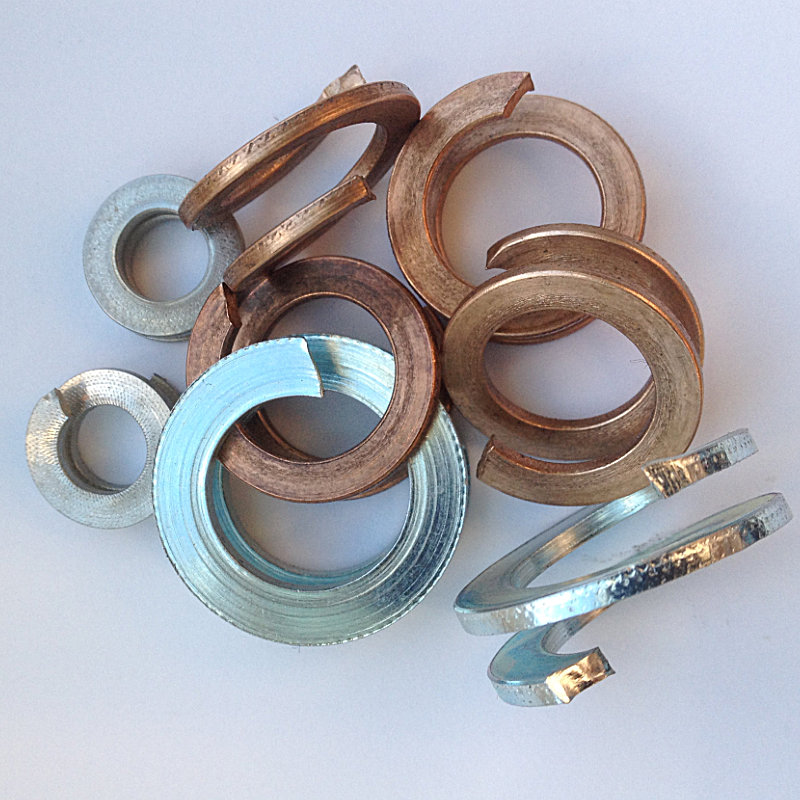 Z Hook 12mm Wire Diameter
Double Coil Washers in Phosphor Bronze in carbon spring steel plated finish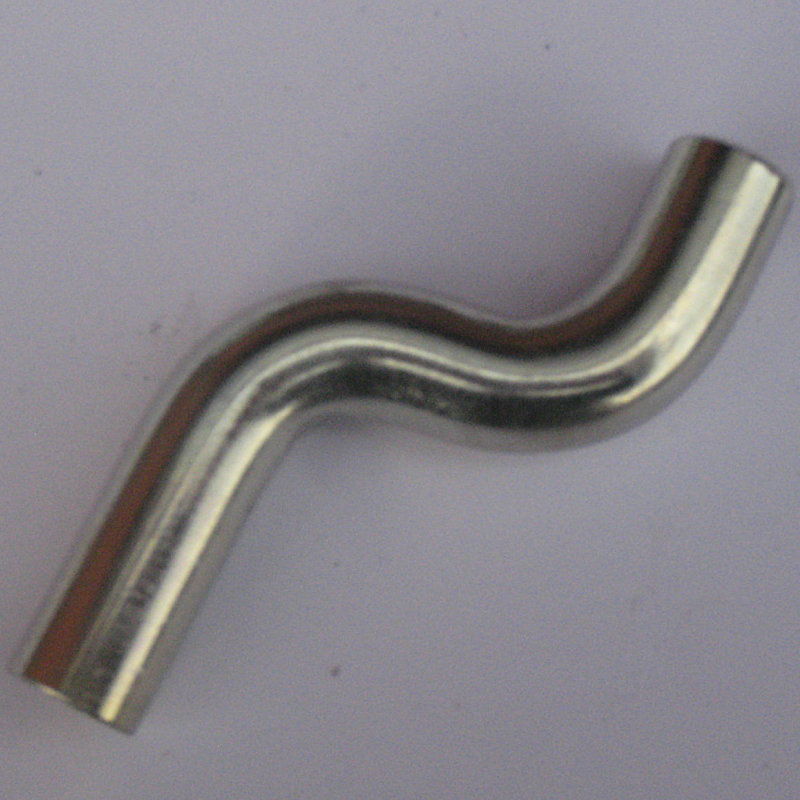 Prototypes
These can vary from the simple to the highly complex.
Working from a: –
Sample
Cut away
Drawing, CAD data, sketch, or discussion.
Our collaborative approach allows us to keep lead times to a minimum, where traditional lead times can be 12-weeks it is not uncommon for us to cut that in half.
If you are trying to get a product to market long lead times can be expensive in terms of missed marketing opportunities.
With our in-house skills and physical equipment we have the capability to accelerate your product development.
Materials we frequently work with include: –
CS70
CS80 Hardened and Tempered
Stainless Steel 302/304/316
Brass / Beryllium Copper
Phosphor Bronze
New projects welcome.