Extension springs are designed to give a specific pull force when extended to a prescribed length and are available in wire material dimensions ranging from 0.25mm – 19.05mm diameter.
Cold coiled extension springs can be given an initial tension which needs to be overcome before any elongation of the spring takes place. The level of initial tension can be controlled.
The most common ends are different types of end loops and hooks, there are also a wide range of other mechanical attachment possibilities such as coiled in and screwed in attachments. Examples include: –
Half hooks
German loops
English loops
Extended hooks
Side hooks
Side loops
Screw plugs
Screw shackles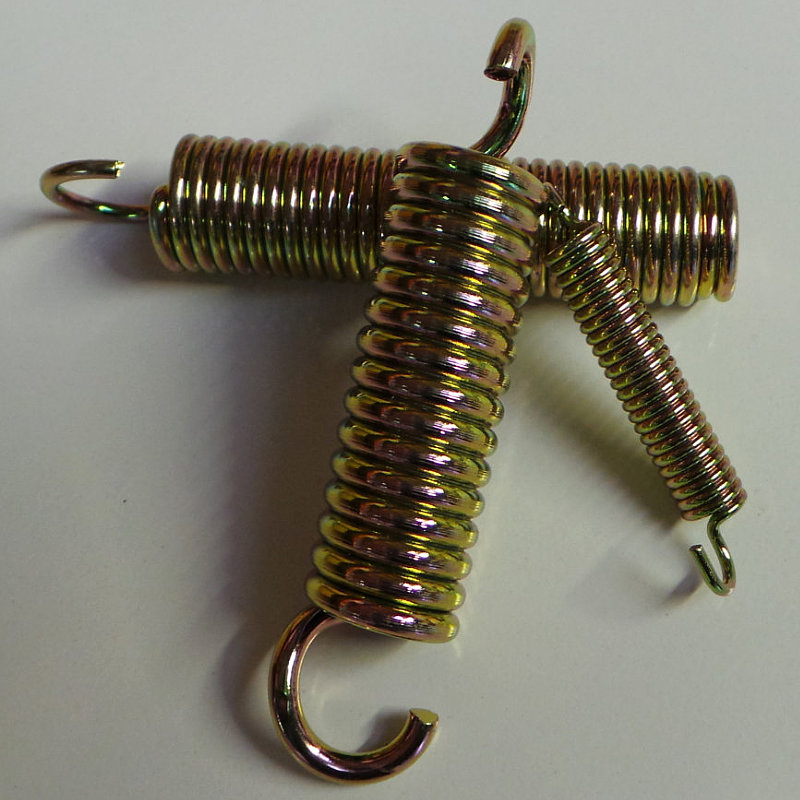 "What ever the type of end finish required J T Pearce can supply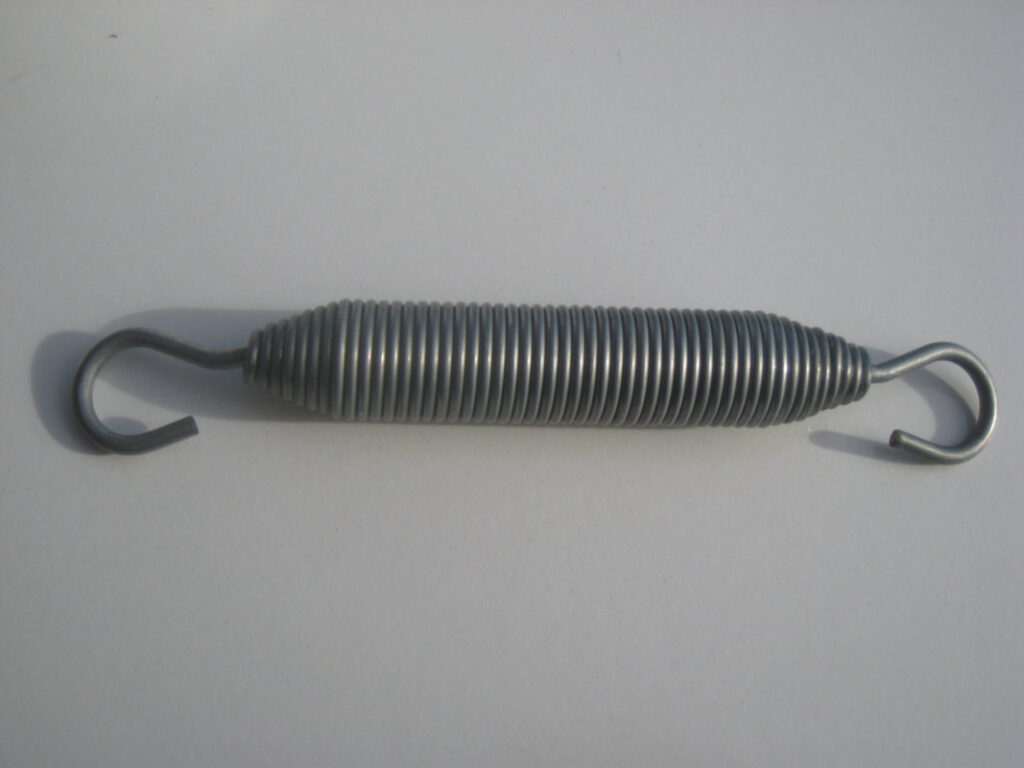 Here at J T Pearce we are always happy to discuss what might be the right material to produce your job
Whatever the product on our website JT Pearce (Springs) are accustomed to working with clients to create prototypes and low volumes.
These can vary from the simple to the highly complex.
Working from a: –
Sample
Cut away
Drawing, CAD data, sketch, or discussion.
Our collaborative approach allows us to keep lead times to a minimum, where traditional lead times can be 12-weeks it is not uncommon for us to cut that in half.
If you are trying to get a product to market long lead times can be expensive in terms of missed marketing opportunities.
With our in-house skills and physical equipment we have the capability to accelerate your product development.
Materials we frequently work with include: –
CS70
CS80 Hardened and Tempered
Stainless Steel 302/304/316
Brass / Beryllium Copper
Phosphor Bronze
New projects welcome.