J T Pearce (Springs) supply compression springs in many different materials for different environments. We offer a wide range of compression springs including those with: –
Parallel
Conical
Variable pitch
Our compression springs are made in material dimensions ranging from 0.25mm – 19.05mm wire diameter.
We adapt the compression spring: –
body size
length
pitch
wire diameter
To suit customer requirements and always endeavour to achieve optimum function.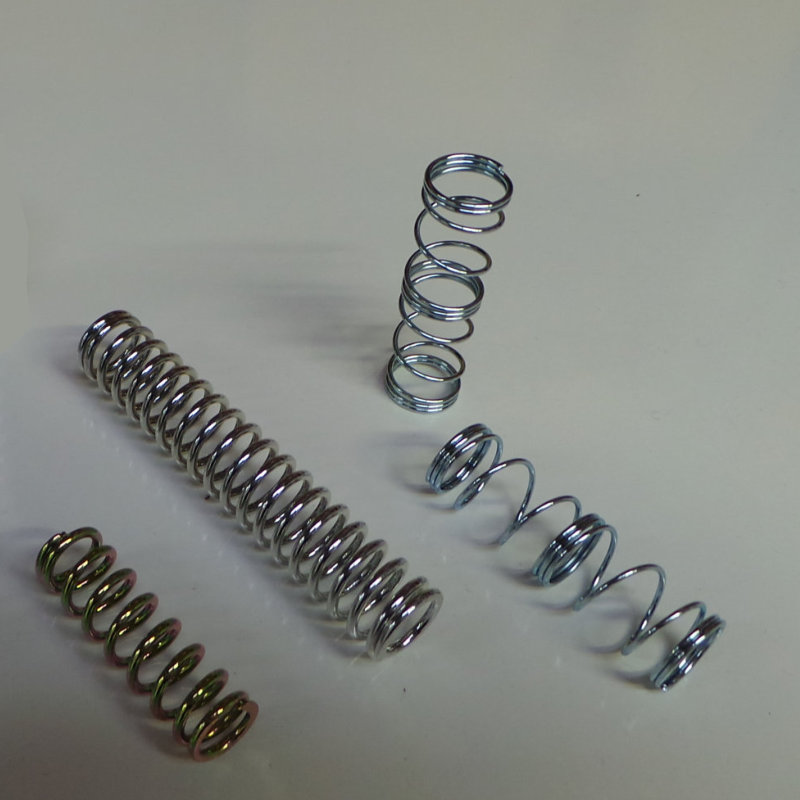 To ensure the best possible fit J T Pearce Springs also offer many different end designs for your compression spring including: –
straight legs
loops
complex bends
and double torsion varieties
Whatever your requirements please do give a call for friendly experienced advice.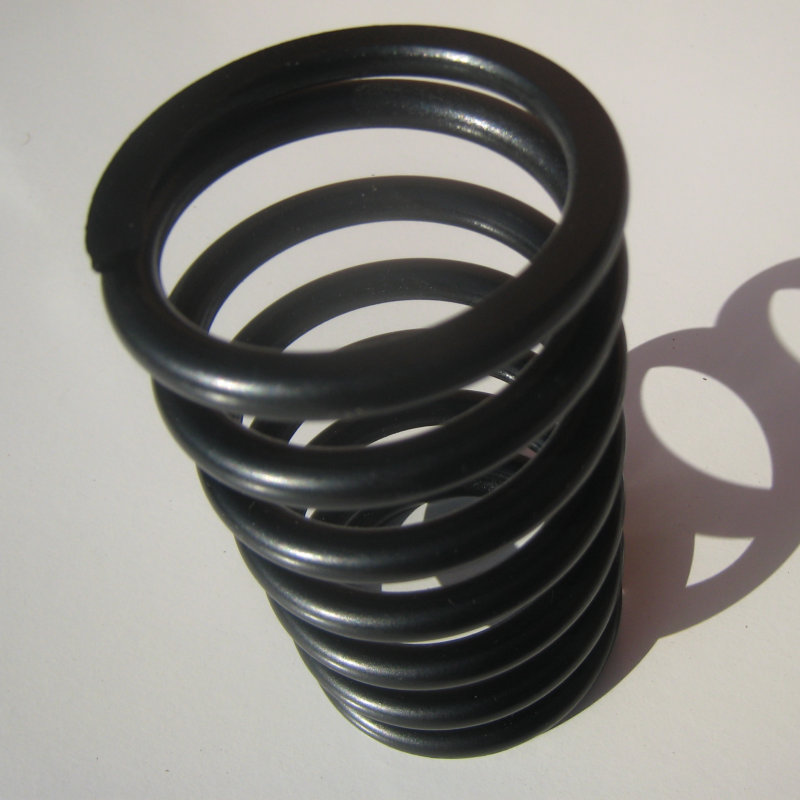 "We have been dealing with JT Pearce for over 15 years and have always found their quality and service to be excellent.

They are always our first choice spring supplier."

A client from Cheltenham (September, 2013)
Conical Compression Springs
These can vary from the simple to the highly complex.
Working from a: –
Sample
Cut away
Drawing, CAD data, sketch, or discussion.
Our collaborative approach allows us to keep lead times to a minimum, where traditional lead times can be 12-weeks it is not uncommon for us to cut that in half.
If you are trying to get a product to market long lead times can be expensive in terms of missed marketing opportunities.
With our in-house skills and physical equipment we have the capability to accelerate your product development.
Materials we frequently work with include: –
CS70
CS80 Hardened and Tempered
Stainless Steel 302/304/316
Brass / Beryllium Copper
Phosphor Bronze
New projects welcome.